135-162 MFD x 330 Start Capacitor # 091A135B330DE8X
SKU: BMIHD_135-162x330
Replaces:
Barker Microfarad, Trane
Replaces / Supersedes: Barker Microfarads 091A135B330DE8X 091A135B330DE8XZ Aerovox BAYKSKT250 BAYKSKT250A 61A8T330135NRTR A101147P03 147P03 CPT0091 CPT00091 CPT0269 CPT-0091 CPT00269 CPT-0269 MARS 11092 JARD 11992 and other Start Capacitors with this 135-162 , 135 – 162 uF/Mfd &330 VAC Rating
NOTE: Dimensions subject to change without notice. Contact Us if dimensions are critical.
Buy more save more
Quantity

Discount (%)

Price

1 - 2

—

$

37.00

3 - 5

6.76 %

$

34.50

6 - 12

13.51 %

$

32.00

13+

20.68 %

$

29.35
Overview
BMI Motor Start Capacitors are non-polarized aluminum electrolytic capacitors designed for intermittent duty in AC motor starting circuits as well as starting fractional horsepower, single-phase electric motors and gear motor applications. Housed in rugged plastic cases, which require no added installation, these capacitors Made in the U.S.A. are designed and engineered to the highest EIA Standards.
Features
UL 810 Recognized Capacitors
Plastic Case , Moisture and Oil Resistant
ALL Capacitors are Individually Boxed
-40 to 65°C Operating Temperature
50/60 Hz Operating Frequency
1/4″ Quick Disconnect Terminals

WARNING: CA Residents: Prop 65 Warning(s) – Click Here for More Information
Additional Products Available , Contact Us for More Information
Click on any of the links below to download associated documentation.
» BMI Specifications / Start Capacitors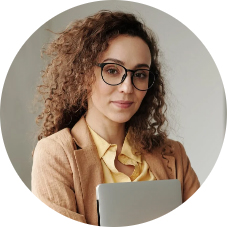 Questions?
Speak with a real person who will go out of their way to help!
How can we improve this page? Let us know