15 MFD x 440 Run Capacitor # 800P156H44M25A4X
Replaces / Supersedes: USA2209 USA 2209 97F9445BX 97F9445 C415 C315R C415R C415 JARD 12710 12734 MARS 12210 12234 CPT274 CPT0274 CPT-0274 CPT00274 27L194 CPT453 CPT0453 CPT-0453 CPT00453 97F9626 97F9626BX 97F9626BX-TR7 800P156H44M25A4X 14234 PRC15 PRC15A PRCF15 PRCF15Aand other 15 x 370 or 440 VAC Capacitors with matching specifications
Buy more save more
Quantity

Discount (%)

Price

1 - 2

—

$

11.45

3 - 5

8.3 %

$

10.50

6 - 12

14.41 %

$

9.80

13 - 24

21.83 %

$

8.95

25+

25.76 %

$

8.50
Overview
BMI U.S.A. Capacitors are an industry preferred component when it comes to superior performance. All Capacitors are Individually Boxed. BMI's type 800P and 810P AC Motor Run units are non-polarized oil-filled metallized polypropylene film capacitors designed for continuous AC applications. These capacitors are used in split phase motor, compressor, filter and other AC applications.
Features
ALL Capacitors are Individually Boxed
NO PCB OILS ,OEM Approved Replacement
Meets EIA-456A Industry Standard for 60,000 Hours
Self-healing, Metallized Polypropylene Film
-40°C to 70°C Operating Temperature
1/4″ Quick Disconnect Terminals

WARNING: CA Residents: Prop 65 Warning(s) – Click Here for More Information
Additional Products Available , Contact Us for More Information
Click on any of the links below to download associated documentation.
» BMI Specifications / Run Capacitors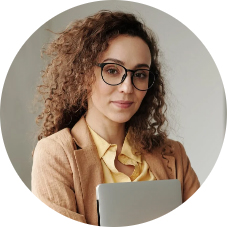 Questions?
Speak with a real person who will go out of their way to help!
How can we improve this page? Let us know
---