150 MFD x 330 Start Capacitor # 24DS150B330TABR
SKU: CAP02327
Brand:
Capcom, Genteq / GE
Replaces / Supersedes: 24DS150B330TABR CPT00080 CPT-0080 CPT0080 CPT2327 CPT-2327 CPT02327 CPT-0091 CPT0091 CPT00091 CPT00269 CPT-0269 CPT0269 CPT00080 CPT-0080 CPT00562 CPT-0562 CPT-0563 CPT00563 CPT00566 CPT-0566 CPT00610 CPT-0610 CPT00611 CPT-0611 CPT00618 CPT-0618 CPT00624 CPT-0624 CPT00625 CPT-0625 CAP2327 CAP-2327 CAP02327 and other Brands with this uF & VAC Rating
Buy more save more
Quantity

Discount (%)

Price

1 - 2

—

$

29.85

3 - 5

9.72 %

$

26.95

6 - 10

16.58 %

$

24.90

11+

22.61 %

$

23.10
Overview
Capcom ( formerly Genteq GE Industrial ) is our most popular line of capacitors, and the choice of most OEMs. Capcom creates innovative, premium comfort and electrical components; their proven reputation for high quality, highly reliable products make this the preferred capacitor brand. Buy a Spare & Save!
Features
All Capacitors are Individually Boxed
Dimensions Subject to Change Without Notice
High-Grade Metallized Polypropylene Film (5 to 12 microns)
UL Approved & Patented Pressure Sensitive Interrupter (PSI)
OEM Approved Replacement: other Capacitors with matching specifications.
1/4″ Tab Male Terminals

WARNING: CA Residents: Prop 65 Warning(s) – Click Here for More Information
Additional Products Available , Contact Us for More Information
Click on any of the links below to download associated documentation.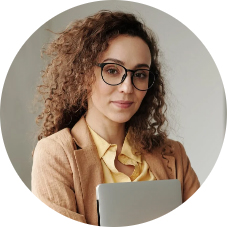 Questions?
Speak with a real person who will go out of their way to help!
How can we improve this page? Let us know